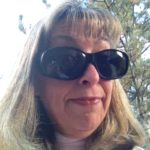 by Linda Patten
April 2020
Perhaps you noticed that April 5th is… while not exactly a national holiday… the day is dedicated to that ever-present weed known as the "Dandelion".   While bright, cheery blooms dance merrily across your lawn in a cacophony of over abundance… much to your dismay, during these difficult times, may I suggest a rethink… This humble plant could offer the key to our very survival… well, not only just our survival but the ability to thrive!  What?  How can this be? For instance, did you know that one cup of chopped, raw dandelion greens has 25 calories, 1.5g protein, 0.4g of fat, 5.1g of carbohydrates, 1.9g fiber, and 0.4g sugar? Dandelion greens are an excellent source of vitamin A, folate, vitamin K, and vitamin C (in its raw form) and they are good source of calcium and potassium.  WOW! Are you swooning with the anticipation of consuming this yummy delicacy yet!?  Maybe you are one of the fortunate individuals to have enough left-over blue cheese dressing in the fridge to conceivably make even these greens palatable? Sigh… need even more incentive? Did I mention that one does not even need to venture forth from one's own yard to reap the benefits of these little marvels?  Well… except for sad me who has done so much gardening lately that I will actually need to dig in the neighbor's lawn under the cover of darkness to do some dandelion reconnaissance!
Thirsty after a long drawn out day of sheltering in place?  Brew up some delicious dandelion tea… hot or cold… lots of easy recipes can be found on the internet!  Still thirsty and starting to feel a bit anxious because your rum supply is dwindling?  Insert enthusiastic drum roll… I give you the ultimate use for all those pesky dandelions… dandelion wine!  Better start picking because the recipe I found takes a whole quart of blossoms!
I encourage you to experience and enjoy the weed… no, not that one… I'm talking about the lovely and ever-present dandelion weed… the weed will always be there for us… no, I'm still not talking about that one… giving us a calming sense of peace by the mere fact that it's always going to be a part of our lives… just like Covid 19… sigh…
Disclaimer!  Don't pick dandelions form areas where pesticides have been sprayed or animals may have pooped!