By Linda Patten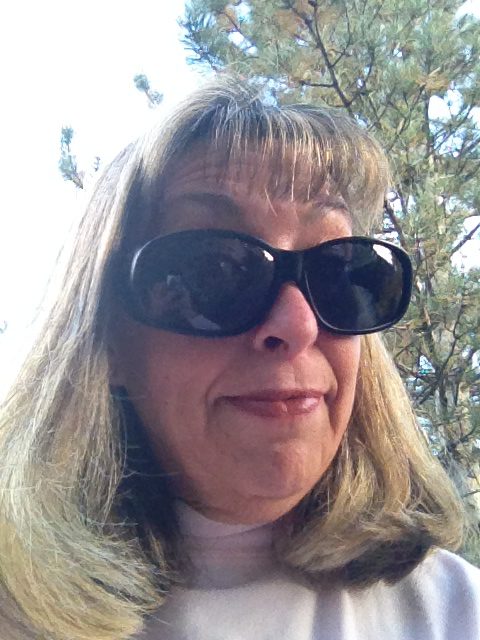 March/April

This confession may be a bit hard for you to believe but I'm pretty sure that I am the only resident of my cul-de-sac who actually enjoys shoveling snow.  I like to shovel fluffy snow, grainy snow, icy snow and even the dreaded soggy snow.  The last major snow found me tucked in cocoonal warmth watching the flakes gently cascade down while contemplating just when I would feel so compelled as to spring in to action and pull my boots on.  It's an art.  Others living about me tend to attack the snow as if it must be removed immediately from walks, driveways and porches before some unknown dire consequence occurs.  These people are on a mission.  I take a more leisurely approach.  No one understands this.  Offers of snow blowers abound.  If I wait too long to shovel, neighbors tend to panic and do all the shoveling for me… sigh… where's the fun in that?!   I have a system.  I shovel my way out the garage side door to the front gate.  Once I get out of the gate, it's on to the driveway.  East side first.  I like to pile the snow on this side into a mysterious pyramidal shape – the taller the better.   When satisfied with my icy creation, I move on to the west side of the drive gleefully tossing shovelfuls of snow with abandon onto the front yard.  If the wind is coming out of the west, I become plastered…and not in the way you are thinking…yes, I know exactly what you are thinking!  Then it's on to the sidewalk – it is here I find my rhythm…. scoop…. sway… toss… shuffle forward… scoop… sway… toss…shuffle forward… it's really the closest I've ever come to actually achieving a dance move.  I am graceful.  I am a swan …well… at least I think I am!  Don't quote me on this, but I'm glad winter has finally arrived and with it bunches of snow… because without winter, spring would just be another season. Right?!
And speaking of spring, many northern latitude gardeners have become quite adept finding ways to create a Little Bit 'O Spring in their domiciles during the last dregs of winter – it's something to do you see, especially if there is no snow…see above…
Well!  I was quite taken aback… shocked even … while visiting a local big box store early last month only to discover that spring blooming bulbs had arrived.  Naturally, being a devoted Hobby Lobby shopper, I should have been more prepared for this.  Now, as all good HL shoppers know, spring arrives promptly in December… mostly after all remaining Christmas has been marked 80% off, right?  So, faced with this magnificent presentation of spring beauty – complements of said big box store – I took a deep breath and managed to regain my composure… which pretty much meant I was able to close my gapping mouth!  I was enchanted!  Think of Disneyland full of kittens!  Besotted by the dazzling array of colors on display, I began to quickly yet methodically work my way through all the glorious packages – each of which surely contained the magical promise of spring.  Sigh… it's kind of early… do I dare take a package home?  Absolutely!  So, it is with no surprise… mostly because I just told you… that 40 most
excellent Ranunculus bulbs found their way home with me that fateful February day.  Let's just say that I'm pretty sure we can all agree that the Ranunculus is a lovely spring flower, but what captivates me most is simply the name.  Ranunculus.  It rolls off the tongue so elegantly!  It's impossible to spell!  And what you plant isn't actually called a bulb but is referred to as a "claw".  What's not to love about that!  Hmmm… 40… though… that's a lot…
Choosing six of the biggest claws, I carefully soaked them in warm water for a couple of hours and I must say, they plumped up beautifully… kind of like me after Christmas!  Anyway, while my claws were luxuriating in their cozy bath, I filled six small peat pots with fresh potting soil purchased from my local garden center.  After tamping down the fluffy soil, using a specialized tool, I made a vertical tunnel in the center of each pot that went all the way down to the bottom… in other words, I poked a great big hole in each pot with my finger!  Each plumped up claw was lovingly shoved down a hole and covered up.  I placed my little darlings in a premium spot in the sunroom… only the best for these little darlings!  Then I waited.  I watered.  I waited some more.  The sun rose…  the sun set… the moon waxed… the moon waned and still I waited… and waited… then it happened!  My Little Bit 'O Spring finally arrived!  Such a miracle!  All but one has sprouted and are thriving! I am thrilled!  Now, what shall I do with the rest of my dainty claws?  Hmmmm… 34… though… that's a lot!  Gee, I hope it snows some more soon!