By Linda Patten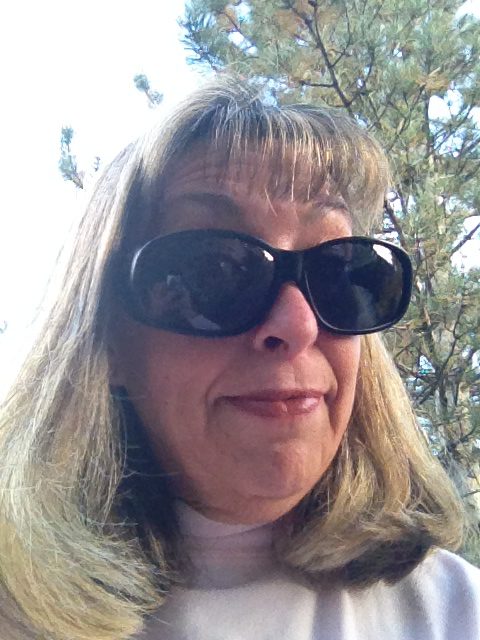 May/June

So, while outside battling the elements of what has become my Colorado spring ritual, I decided the best thing to do was to channel my inner hillbilly.  I have the ability to do this because my Grandma was born up yonder a ways in a Tennessee holler called Tubbin Creek in 1899.  I truly believe that this fact alone marks Grandma as a tried and true hillbilly so really, being just one generation away from the holler, kind of sort of makes me a hillbilly too.  This is why when I problem solve out in the wilds of the backyard; I manage to come up with the oddest non-workable solutions…
Problem:  I grow hundreds of seedlings in the basement under grow lights staring in March. Along about the end of April, the seedlings are hankering, (actual hillbilly word meaning "to desire or yearn for…and you're welcome for the translation!), for actual sunlight and I reckon…another hillbilly word…to give 'em what they hanker for, (see above).  Are you dizzy yet!?  It gets worse, or as Grandma used to say, "It gets worser".   Up, up the seedlings came from the basement.  Out, out into the sunny realm they went.  Then snow and freezing temps entered the forecast…
Dang! Actual Hillbilly word meaning "Oh dear!" or possibly" Dag nab it" but I think that's pretty much a hillbilly word too.  Ahhh…when two worlds collide….
Hillbilly Solution:  Always use what you have available and never ask for help, it makes you look weak to thems there varmints and they might consider you vittles.  Shake it off Linda, shake it off!  Ok, better now…so, you can appreciate my conundrum.  First you panic, then you start building…
First attempt…What?  How is this structure gong to save the seedlings from freezing?  I'm guessing the builder may have been sufferin' from TOMMS – too much moonshine!
Second attempt… Ok, a bit better to protect those tender darlin', vulnerable little seedlings from the evils of Jack Frost, (not a real person), but gol durn it, what if it snows?  Won't the whole thing cave in and smash everything? Huh.  Well, that ain't a goodin thing, be it?  Translation…Ummm, it may be time to rethink this application.
Third attempt:  It's gumption time!  So, eyeing the potting bench as perhaps my final solution, I cleared it out and began shoving my little cuties in.   Then to finish an already bad idea, a thick film of plastic firmly anchored with rocks was spread over the whole mess.  My neighbor who had been checking on me periodically throughout this entire debacle, popped his head over the fence with a cheery, "Is it rum time yet!?"  "Yup, Ill be there "dreckly" but it's whiskey I need pure whiskey!"
What really happened:
Ahhhhhhhhhhhhhhhhhhhhhhhhh.  But fear not, the seedlings live on. Sure, they have that dazed appearance of having an Elvis sighting but they just might be OK!
Tarnation!  It's about to happen again…but this time the seedlings are going into the garage…where it's civilized and warm.  So, quit yur piddling around now reading this hogwarsh and get back to work!