By Linda Patten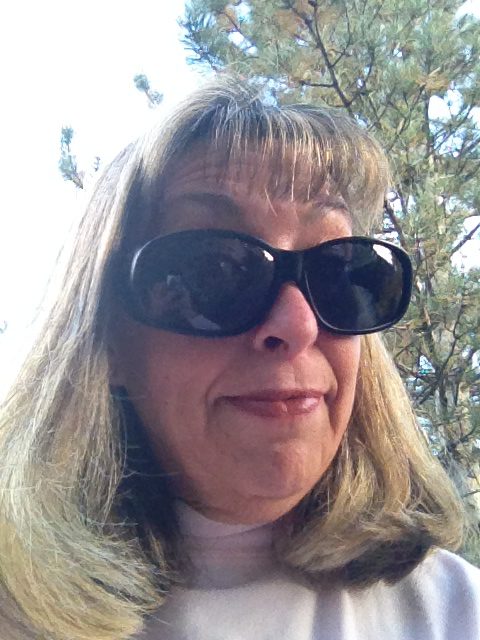 August/September

Fun Facts about August… it's hot… it's hot… and… uh… it's hot!  August may seem to be the least appreciated month on the calendar – there are no major holidays to celebrate, the grind of a new school-year begins and there are grasshoppers, lots and lots of grasshoppers.  Leaves take on worn-out deep greenish hues, spider webs cling to shrubbery giving them an abandoned, neglected appearance and there are mosquitoes… lots and lots of mosquitoes.  The sky takes on a dull milkiness, plants suffer with heat-stress and there are earwigs, lots and lots of earwigs.  To experience joy in August one only needs to realize that it's almost September!
Mother Nature has been watering for us most of the spring and summer and like all good gardeners she occasionally needs a bit of a respite.  Unfortunately, in her absence we are left with her wildly unpredictable Uncle Monsoon to assist us with our watering… and he hasn't been very cooperative so far – at least in my neighborhood. This can be the time of year when garden beds appear weary, thriving weeds are left to their own devices and the deadheading just doesn't get done.  One possible cure, beyond enjoying a nice icy cold rum and coke, that may help relieve the August garden doldrums is to visit a new garden.  Last week, I visited The Denver Botanic Gardens at Chatfield… oops, except it's not called that anymore… the gardens have been repackaged, remarketed, improved and renamed Denver Botanic Gardens Chatfield Farms. I was pleasantly astonished!
Chatfield had been written off my summer adventure list for oh-so-many reasons a couple of years ago.  My ill-fated visit included but was not limited to watching in dismay as hordes of grasshoppers chomped down most of the vegetation in the brand-new native butterfly house.  The experiencing of overall sadness upon viewing numerous empty spaces in long, even rows of lavender planted especially for their annual July festival – many carefully chosen lavender varieties unable to survive the harsh and unpredictable Colorado climate.  The icing on the cake however was the anger and frustration bursting forth upon seeing the
not-so-wonderful Poppy Mallow, Winecups (Introduced to the masses and thrust upon us as a marvel from our buddies at Plant Select!) invading the kinder, gentler perennials attempting to survive the onslaught in the demonstration gardens.  This horrible plant was well on its way to eventually conquering all 700 acres of Chatfield.  It was carnage, absolute carnage… and I vowed to never return.
What do they say?  Never say never… except I just did… twice!  Gasp! Maybe I'm cursed now, who knows!?  Anyway, the enticement to go… because it is a long way down there… was to first swing by Paulino's
Garden Center to say goodbye – in business for 62 years, the business/property has sold and will most likely be developed to include 100,001 new dwelling units.  The plan was to then continue our journey south down to Chatfield, visit the gardens and follow that by traveling up through Golden to have a delicious late lunch at Thai Gold.  Sigh… Paulino's was virtually empty except for shelves filled with bottles and bottles of chemicals labeled to kill any particular item of choice… and all at 75% off!  There was also some strange Christmas ornaments and one customer was in the process of purchasing two very large fiscus trees in huge pots to possibly create his own indoor forest… and…wait for it… all at 75% off!   Paulino's you will be missed… especially in the winter when your cavernous interior is warm, bright and full of delightful green.
On to Chatfield!  The gardens are always sort of a mystery to find. There's a small sign on E-470 but most of the time you miss seeing it due to the fact that you are going 70 miles per hour with the sun in your eyes.  The vast territory that is Chatfield Gardens can kind of be seen from the freeway but you have to know which direction to look and again you're going 70 miles per hour with the sun in your eyes.  However, the fail-safe method of actually getting there is to have your failing memory kick into overdrive in order to recall… and this happens very suddenly of course, not to mention that you are going 70 miles per hour with the sun in your eyes… to take the exit right before the road gently arcs to the east… but don't quote me on this!  The most beautiful flowery parts of the gardens are free.  The visitors center where entry tickets can be purchased is tucked away and I'm not really sure that they care.  Lovely, lovely, lovely!  The air was filled with delightful fragrance from row after row of thriving lavender.  There was a labyrinth to explore.  There were beautiful garden beds full of native plants in their full summer glory.  The
butterfly house has been completely redone and is home to several native species… none of which hop and chew.  The best feature was to locate the tiniest of monarch butterfly caterpillars happily eating their fill of milkweed leaves.  Ahhh… the natural cycle of nature!  What did my soul the best though was watching a garden worker dig deep – really deep, pull and yank up the last evil poppy mallow plant from a garden bed.  The word is out on this invasive plant… after the yank, you could almost hear the long-suffering garden worker sigh with relief and say, "Got you sucker!!!"  I cheered.  I laughed.  I cried.  So, I encourage you to visit,
spend a morning exploring the farm at Chatfield to experience its many wonders.  There is even some fun interactive art to play hide and seek in…. If I wasn't such a nice person, my friend would still be there trying to find me!
Now, on to local garden happenings.  A really cool variegated leaf ornamental pepper… well, the pepper may be edible, I have actually never tasted them… I don't think they are poisonous… let me go check…  Great news!  Still here!  Happily, the pepper on this plant does not seem to be poisonous but instead is very, very, very, very, very hot.  I have taken a brief moment to remove my tongue and put it in the freezer to recover… I'm sure that in time, I will be able to talk once again.  Ah,
where was I?  Yes, the ornamental pepper!  The variety of this pepper is called Fish.  The seeds are only available on-line but if you would like to try it next year, I will have plenty of seeds to share.  I have a container filled with this beautiful annual pepper plant and it is glorious.  Another fun annual to tuck in containers was spotted at Chatfield.  This cutie tops out at about 12 inches tall and sports a blazing, small, orb of orange flower on top of a graceful stalk.  I used my newly installed plant ap (Picture for IDing this little darling and there is a 97.9 % chance that it may be Emilia, Tassel
Flower 'Irish Poet' (Emilia javamoca).  I have not seen this little darling available at local nurseries but because I'm a card-carrying DBG member… made up perks will do in a pinch… I carefully plucked off several seed heads placing them in a tissue before surreptitiously jamming the whole thing in my purse.  My friend was horrified and ran away from me and my nefarious task. A man watching me from a bench was amused.  Unfortunately, I did not BORROW enough seed to share… they are mine, all mine… I only hope I can enjoy them in prison… know any good lawyers?