By Linda Patten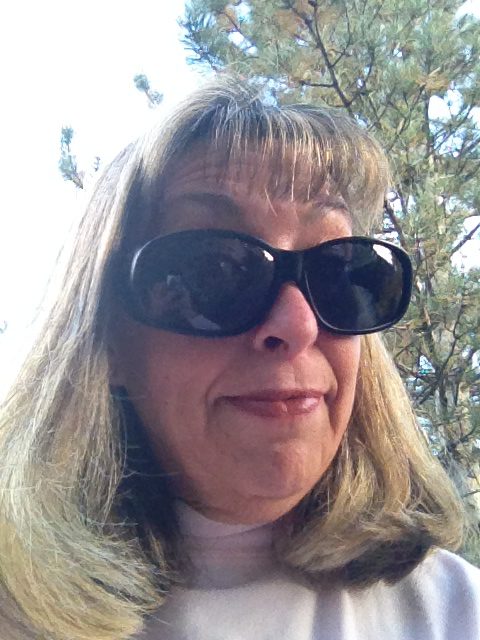 January/February
I believe all gardens should have a plethora of spring blooming bulbs. I believe if you are patient, all things will eventually go on sale. I believe it's never too late. So, with this in mind, my first confession of the new year is that on a gloriously sunny December afternoon, with grandma's trenching shovel in hand, I was
out in the backyard chunking away the sort-of-frozen soil to plant a bit of spring wonderment… wonderment that was gleefully found at 60 %
off! When March goes out like a lamb, I can look forward to enjoying Iris 'Alida'. These little gems will grow to 4 inches high and glow with a true-blue hue! A later spring surprise that will adorn the garden come June is Allium 'Cameleon'. I was drawn to this shorter
ornamental onion because…well…it's pink! Delicate blooms begin a deep rose then gently fade to white…sigh…
Did you know that spring bloomers only require a chilling time of 12 to 16 weeks under 40 degrees? Doing the math…groan…or at the very least bringing up the calendar on my phone and ticking off weeks with one chubby finger, the calculations concur, that even planted in mid-December, assure my new little garden sweeties will actually have enough time to achieve their full glory and potential. Chill out and bloom on! Now if only I could remember just where I planted them.
With the coming of a new year, it's time to dream! These dreams can be big or small, involve improving, shifting, adding or subtracting…groan…sorry to make it sound like math! Anyway, I believe the one thing all gardeners can agree on is our gardens are in a constant state of flux and are constantly evolving. Our gardens are never truly finished. Can you imagine standing back, looking with pride at your beautiful garden and saying "It's perfect! Hahahahaha! Ok, I confess, I have a dream. My dream is to sit outside, beverage in hand and enjoy a quite moment in my yard. This dream required some thinking, some planning and, I admit, was totally motivated by the screaming, trampoline-jumping children that live behind me…even more so now since the addition of their evil, barking, snarling dog Snickers. My patio has been unusable for two years. Where to go…where to hide?

My answer came to me in a vision…no, not really, it was more of a realization. I have a great space and I need to utilize it better. This space is the side yard that I have kept somewhat empty because it was supposed to be parking for my boat. Sadly, the boat dream did not happen. Happily, I have the afore mentioned dream… Now, for many years, I have seasonally used the side yard for my container tomato garden. Great morning sun; wonderful mid-day sun. For the past several years on sunny winter days when I want some alone time, I set up a lawn chair, snag a favorite book, grab a beverage…preferably rum… and enjoy this under-utilized space. While in this slightly inebriated state I starting dreaming… Dreaming of a new
patio, a quiet patio, surrounded by containers and pots filled with beautiful flowers and fresh vegetables…sigh…so peaceful…dreaming of a new patio, a quiet patio with a lovely table surrounded by comfy chairs that gently rock… Well, guess what? My dream is staring to materialize! I was able to score 56 cement
stepping stones – for free! My plan is to rake the decorative rock away, add a layer of sand and begin creatively placing the stepping stones to build the new patio. To enhance this patio, the plan includes splashing a bit of color, sealing the stepping stones…then finding a fantastic table and chairs on which to rock…you will be pleased to know I already have the rum!
So, when it comes to your garden, it's great to have a dream, but it's even better when that dream becomes a reality!
Linda