This page is dedicated to recent deaths of Hoe & Hope Garden Club members.                             By Sally Bryan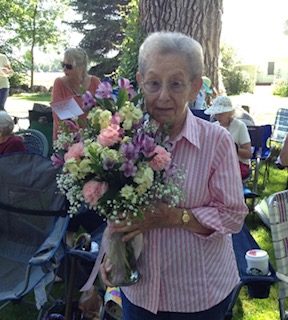 Julie Ellis,  our very own, "Rosie the Riveter",  was born in Virginia and  lived in Long Island, New York for 35 years. Julie worked at La Guardia in a defense plant during WWII making parts for a P-38 fighter. This is where her nickname "Rosie the Riveter" comes from. When Julie moved to Longmont, she had a rose garden that she loved to take care of. She was also a member of The Rose Society. Oh, I almost forgot,  she also made a mean deviled egg. "So Good"!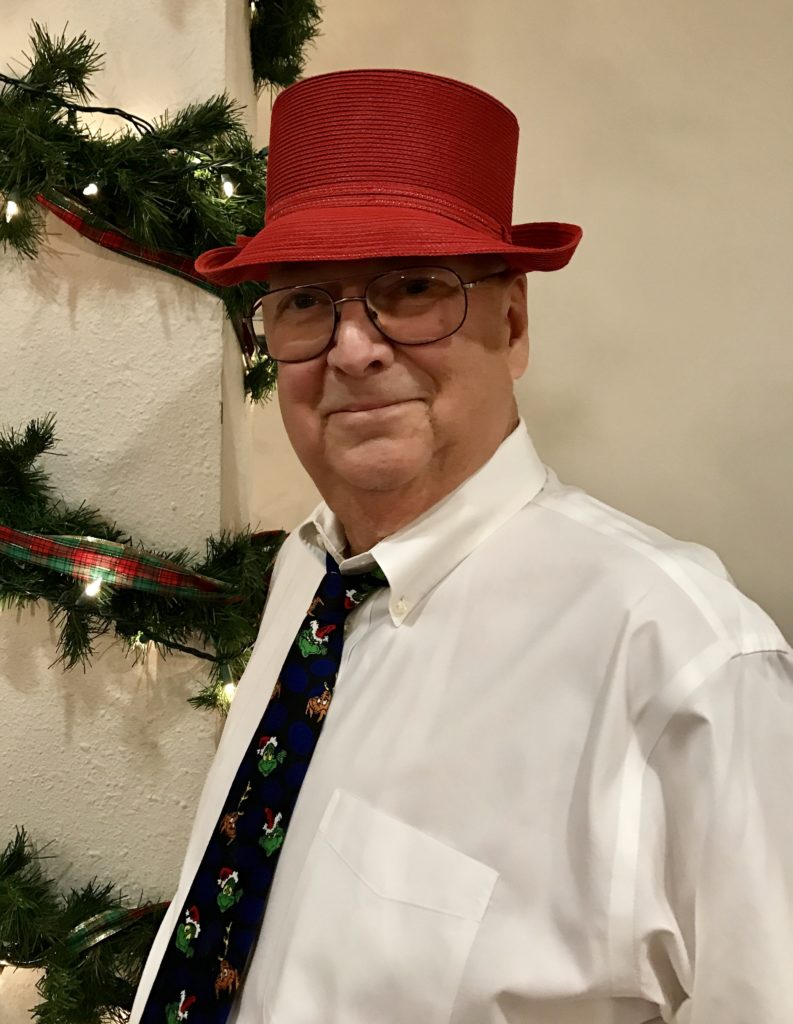 J.D. (Birch) Birchmeier belonged to the Audubon Society. He traveled many places here in the U.S. and other countries looking for different birds.  He had a page on our website call "Birding with Birch".  Birch also made many "Bluebird" houses that are scattered over the northern front range mountains and here in Longmont along the St. Vrain River.  Birch was also interested in bees. He made bee houses for bees that were just pollinators. Many Hoe & Hope Garden Club members have these little houses in their backyards.
There will be some interesting stories about birds, insects and gardens to honor these Hoe & Hope friends. Since Valentine's  Day (February 14) is this month, I thought I would give you some history on the red rose, the symbol of love.                                                                                                                                                                                                                                                                                                                                         
                                                                                                                                                                                                                                                                                                     The Red Rose
It's probably safe to say there's no more prevalent or enduring symbol of love and beauty in Western culture than a red rose.
Red roses often appear in poetry, literature, classical artwork, contemporary films and everywhere in between. Renowned Scottish poet, Robert Burns, compared his love to a red rose in the poem Red, Red Rose, and the card "soldiers" in Alice in Wonderland lost their heads for painting white roses red, just to name a few classics.
These fragrant blooms come in varying shades of red, which also carry different symbolic meanings. For example, a bright red rose signifies romance, while burgundy means a love that has yet to be realized.
History of the Red Rose
The red rose began its illustrious symbolic history in Greek and Roman iconography, where it was tied to Aphrodite, or Venus, the goddess of love. Later, in early Christian times it became associated with the virtue of Virgin Mary. By the time Shakespeare rolled around it had already become a poetic standard that he, and later Gertrude Stein, both famously played with in their works. Throughout its long, storied history, the red rose still reigns as the ultimate symbol of passionate affection.