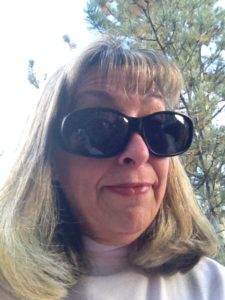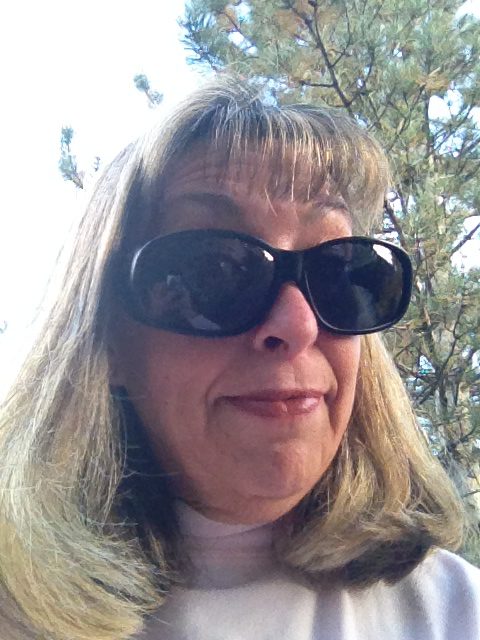 Presidential thoughts for September
Confessions of a Hose Dragger…

It's been a long, hot, smoky, weird summer but the end is in sight!  Cooler mornings, shorter evenings plus the last of the 90-degree days…nice!  As an avid face sweater, I am relieved. TMI Linda, TMI!  Many gardeners this time of year begin looking around the north 40 to take stock of the good, the bad and the ugly – I am one of these gardeners.
The good:  Finally getting plantings on the front porch pots correct.  The front porch gets morning sun but not enough sun to plant something really interesting until I found just the right combination of coleus.  The lower pots contain mixed coleus that I started from seed under grow lights in the basement last February.  Out of a flat of 64, most of the coleus in the seed packet sprouted as plain green with just a few plants being more colorful.  Note to self, not worth the effort to plant seeds.  However, Walmart had a 2-gallon pot of 3 pretty coleus for $12 so two were purchased.  I have enjoyed them all summer…now the grasshoppers
are enjoying them too.  Two more matching Kong coleus were added in separate pots to add a bit more color.  Kong coleus is a variety featuring large, colorful leaves – they are fantastic.  They are also resilient.  The first floods of May had our gutters overflowing right into one of the Kong pots.  Things looked dire for a bit but then the plant began rebounding and managed to return to its former glory – I like it when plants do that!
The native bees in the backyard are a happy bunch.  Why?  Row housing.  Several native bee boxes were given to me a few years ago and I finally got them put in the right spot.   They are on an east facing fence so the boxes are warmed in the morning but are protected from being fried by the afternoon heat. Most of the little holes are filled with native bee eggs waiting patiently to hatch.   Watching the bees come and go is very entertaining – even more so than trying to decide just where the giant garter snake is looming or where the little mouse might be hiding.
Little flagstone paths to nowhere have been a staple in the backyard gardens for years.  This past spring, I started putting container pots with cute little plants in them along side my paths to nowhere.  The pots are a combination of home-made troughs, ceramic, terra cotta and decorative cement that are on a variety of levels.  Some rest on old tree stumps, others are dug slightly into the ground.  Now when you wander along these little paths to nowhere, you can experience the joy of container planting and not care that the path you are on leads to…well…nowhere!
The bad:  Right plant, wrong place.   A lovely little eastern shrub…this means it prefers an acidic soil… is the fortheghilla.  I have mentioned this shrub before because it is lovely.  Pretty blooms in the spring and great fall color.  Several fortheghilla shrubs were purchased last fall at bargain basement prices…I think it was $8 for a gallon shrub.  I bought 5 to add to the herd but because it was late fall when I planted them, I failed to realize that some did not get planted in the best spot.  What happened to 2 of my little darlings was that I planted them in too much shade in an area where there was not a lot of air circulation along with being too close to a sprinkler head.   They blighted.  One still has a small part of it living so I will trim it back and move it next week when it cools down a bit.  Shame on me for trying to plant things too quickly without really looking at the "big picture" and by that I mean, stop, slow down and really see where you are planting something. Even plants purchased on sale need love and consideration too!
Out by the mailbox exists a garden bed that has gone through several transformations.  When we first moved here, the bed contained one bedraggled aspen – poor aspen, planted right smack in the middle of a concrete jungle!  Needless to say, the neighbors cheered when the little struggling tree was finally put out of its misery.   Plants were added but the soil was not amended so they didn't fair very well.  Landscape bricks were added to the border and new soil was added raising the bed about a foot and that's when the games truly began.  The original additions to this bed are amazingly still living…one is even thriving!  Pink, coral and yellow shrub roses were the first to inhabit this wonderful new bed.  A Carol Mackie Daphne was added.  Two over-grown mugos were trimmed way down and added.  Allium bulbs were added.  Lilly bulbs were added.  Tickseed cosmos was added.  Several ornamental grasses were added.  Iris was added.  Horned poppies were added.    Ummm….to be honest with you, pretty much any plant I purchased that needed full sun went out in this bed.  Did I mention that my favorite annual Family Jewels also lives in this bed?  Sigh…it's an interesting mess.  In my defense I would like to say…ummmm….wait….there is no defense…there are simply too many plants in one small garden bed.  However, I have begun making some room, the iris bulbs have been removed, given to a neighbor and replanted up near Allenspark.  The next step will be to move the pink and the coral shrub roses so they can do their thing by blooming all summer long. I hope the thriving yellow one will act to inspire!  Then comes the sad part…a decision will have to be made…ugh…which giant ornamental grass will stay in the bed and which one gets replanted in a less desirable spot in the shady backyard?  The seed heads on the two grasses are completely different and lovely.  What a conundrum!
The ugly:  I fell in love several years ago with David.  David is a phlox that is tall, blooms a beautiful pure white having a wonderful scent while resisting powdery mildew – what a head-turner!  David was joyously planted in the bed that can be seen from the kitchen window.  This bed can also be enjoyed while sitting with a delicious rum and coke in small seating area.  Definity prime real estate!  When in bloom, David wafts his lovely scent hither and dither.  So nice!  Last year David was in his prime.  Tall, oh so tall!  Bigger than Texas toast blooms!  Spectacular!  I fell in love all over again!  Sigh…but unfortunately love can be a fickle thing.  This year David didn't measure up and he may have crested the wave.  He stands shriveled, horrid and beaten up by grasshoppers.  His blooms have dried up and look parched.   I gave him one more chance though…don't women always give them one more chance!?  Anyway, I dead-headed him!  Did he try to redeem himself? Did he rebloom?  No, he did not!  He still stands shriveled, horrid and beaten up by grasshoppers but it's just an ugly shorter version.  Let's review my gardening motto…Life is too short to have ugly plants!  David is outta here!
In the back yard south-west corner I have installed two bed posts.  They are metal and painted a soft green.  The posts are used by a vine to climb on and make the entire area "artsy fartsy".   The bedposts are on either side of a small corner area that, try as I might is ugly, remains ugly…ugly to this day…  Two years ago, in desperation, a tall dark brown plastic container was filled with over-used potting soil and stuffed into the corner.  Shaded, except for a bit of hot afternoon sun, I decided to plant some plain green hostas in the pot… mostly because I have a lot of plain, green hostas and didn't care whether they lived or died…gasp!  Yes, I can be THAT kind of gardener…it's better you find out now and from me instead of hearing unpleasant rumors.  Well, surprisingly the hostas survived which is amazing because the container does not get any water other than from me and Mom Nature…unfortunately we are both unreliable!  So, in yet another desperate attempt to make the whole thing more palatable, in the pot of plain, green hostas I stuck a rather large homemade, fan-blade, dragonfly…please remember, I am going for artsy fartsy here!  What I ended up with is just pain ugly…the bed posts stay but the drab container with is over-sized dragonfly and plain, green hosts must go.  No clue as to what to do to fix the corner so I am walking away…or going to Pinterest to steal a wonderful idea!
Anyway, I guess a garden is like life…always a work in progress.
Linda