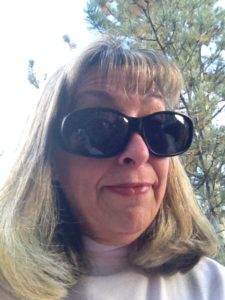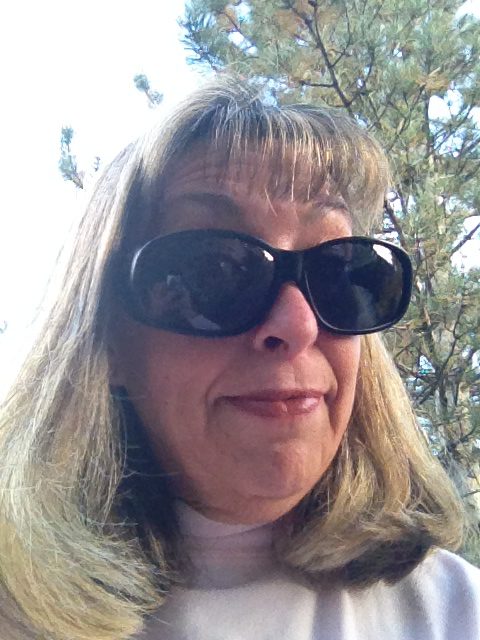 Presidential thoughts for June
Confessions of a Hose Dragger…

Well, our lovely spring has been bulldozed over by "Some Like it Hot" summer.  The late blooming peony's are drooping.  Seeds planted in the garden are toast.  Small vegetable starts are frying.  I saw an actual dust devil last weekend… it's total mayhem!  Head for the hills… the hills of the Yukon for sure!
With all this heat, I have to admit, it's no fun to plant.  I waited until cooler evening temperature prevailed to do some gardening and was immediately chased inside by a swarm of marauding mosquitoes.  Fortunately, I have only acquired two plants this past week and I managed to get them in the garden yesterday.  One plant was an impulse purchase.  An evil friend of mine was shopping at Fort Collins nursery and sent me a picture of a Molly the Witch peony they had in stock.  Yes, I know I already have one but they are so rare that redundancy seemed like a good thing…and now I have two!  I chalk it up to being a good American and a bad gardener.  If I accidentally allow one of my beloved Mollies to expire, (Well, actually kill it…it sounds so harsh…), I still have one!  It's a beautiful thing and now the pressure of survival has been minimized.  The other plant was a thank you gift for taking a friend to get a colonoscopy.  Hmmmm…a lovely gesture and I will say that I definitely deserved it after spending the day with a semi-drugged out loopy person who was not allowed to drink, drive or purchase any beachfront property in Idaho – and of course they wanted
to do all these things!  The reward for my suffering is a wonderful Purple Pride Beautyberry.  This is a small shrub, 3 to 5 feet, featuring pink summer flowers that turn in to bright purple berries in the fall.  This lovely can be part shade or sun.  Because it's an eastern shrub it will have a tendency to die all the way back in the winter. I had one a couple of years ago but early in the spring when it was just coming up, either the puppy snatched it up and ate it or aliens beamed it up for probing purposes – it was just gone.  I'm going with the alien theory because a puppy should never be blamed for anything they do…right!?
So, since this column is named "Confessions of a Hose Dragger", it is once again time to confess.  Many of you were in awe of just how many plants live at my house and I will now share, confess, with you just how this happens.  Last Saturday the adventure began at Red Frog Coffee House.  After getting highly caffeinated, we began the journey out to Eaton to visit C and T Iris Patch. The patch is open from Friday, May 25th through Saturday, June 16th.  You get to wonder through 3 acres of blooming iris and pick the ones you want to purchase.  They dig up them up in late July and you either have them mailed to you in early August or go out and get them.  For every $25 purchase, you will receive a free mystery iris…how fun is that?!  You begin wandering, find a gleaming beauty, take a picture of a plant tag and the iris flower, wander some more, find even a better one, take a picture… find your friend…see what they have found…go back, compare and before you know it 2 hours in the hot sun have slipped
away.  I can't wait to get my beauties.  My favorite one is called daffodil cloud.  If you go…no, when you go, wear a hat, take cold water and use the bathroom at the KFC in Eaton before heading on to the patch.  If you are less adventurous but still love fancy iris, you can order from their website www.candtirispatch.com
Our next stop was at Eaton Grove Nursery.  This is a lovely nursery.  Shady, lots of perennials, 8 greenhouses full of annuals, trees, shrubs, a waterfall and children's play area.  They had some good-looking Kong series Coleus…one or two may have come home with me…  Time to head back south but just above Johnstown is a smaller nursery called Flowers for 3.  This nursery is the place for Hardy Hibiscus, colorful annuals and fairy garden goodies.  
I found the new pink version of the hit from last season, Summer Sky petunia.  They also have perennials and a really cute on-site kitty cat to visit with.  With the day waning along with my energy level a giant diet coke was procured.  Revived somewhat, the last stop of the day was at Loveland Garden Center.  Huge!  We like to go there because they have a cement duck with no bill in the sale section…the duck has been there for 5 years.  The mark-down price is
$15.  Ummm…did I mention that the duck has no bill?  One time we offered $5 for the duck but were turned down.  We now feel like we have built a relationship with the duck – kind of like family – so we swing by to visit whenever we are up that way.  Sadly, someday someone will actually pay $15 for a bill-less duck and he will be missed…and wondered about…  There!  Now you know.  This is a typical plant shopping day – not for the faint of heart mind you.  Sometimes, as I get older, there is some recovery time involved after these adventures…and sometimes if I'm lucky, the recovery involves rum! I do encourage you however to go forth, have fun and seek out that special plant…wherever it may be!
All is well with the vegetable gardens. What!?  Did you say gardens?  Yup. This year I have one 10 X 10 ft. plot at Alta Community Garden.  The garden is a part of Growing Gardens out of Boulder.  Growing Gardens over-sees three community gardens here in Longmont.  I like this garden because I don't plant anything until after May 15th which is the date automatic watering systems can be left hooked up to main water spigots.  I weeded, planted, set the timer and walked way.  I only need to check on the Alta garden once a week during growing season and a couple of times a week when I begin harvesting.  Garden number two is my container garden which I finally got planted a couple of days prior to hosting the Hoe and Hope Plant Exchange…whew…just made it!  I have patio tomatoes, rhubarb, parsley and some sort of weed…. and because I had extra, I tucked patio cucumber starts in with a tomato plant in a couple of the larger containers just to see if it would work.  The third
garden is out at Gayle Zweck's.  There are three of us working the garden, Don Bryan, his neighbor Karen and me.  Out at Gayle's we have 57 tomato plants, 3 rows of cucumbers, sunflowers, kale, beets, carrots, squash, pumpkins, radishes, lettuce, spinach, herbs, marigolds and lots and lots of zinnias.  It's beautiful out there and the cows are always curious…they watch…they wait…
June is the start of garden tours.  Longmont Symphony Tour is June 8th and 9th.  Loveland is June 23rd and so is the Greeley garden tour.  To get a complete listing of all things happening in the northern Colorado gardening world, visit: http://www.coloradogardening.com/calendar.htm OR simply Google Northern Colorado Garden Tours and your dance card can rapidly fill up.
I leave you this month with one word of advice…water.  Water, water, water.  It's incredibly hot for so early in the season.  As plants become more established you can ease off on the watering.  Who knows though, since it's Colorado, it may snow before the end of the month!
Linda