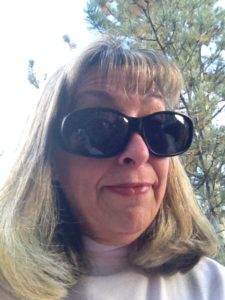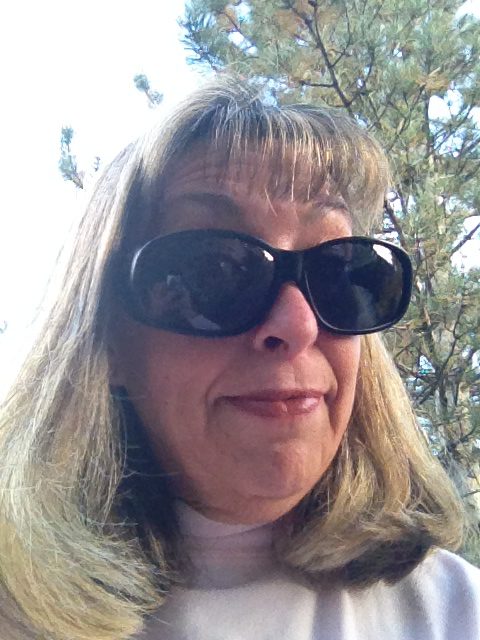 Presidential thoughts for October
Confessions of a Hose Dragger…

So, in keeping with the spirit of this column – the spirit being one of confessions – my first confession is that my original column, the one that was all set to be put up on the web-site along with some really great pictures that have since been deleted from my phone, has now been, thanks to my computer baiting me with "Are you sure you want to replace the existing file?"  Sigh…Why do I always say "Yes"?  This is ridiculous! Dumb computer! It should know better than to ask me vague leading questions!  With all the modern technology surrounding us these days, shouldn't my computer know me better than I know myself?  "Computer, I'm not angry with you, I'm just very disappointed.  And by the way, it's you not me!"  So, here we are.  And just so you know, my original column was quite informative, terribly funny with absolutely no grammatical errors.   I hope someone miserably trapped in cyberspace enjoys my now wasted efforts!
Wait, there is a tiny glimmer of hope…the really great pictures are still in the download file.  Now, all I need to do is tap into some self-hypnosis, sit down at the computer…AGAIN…and just let the words flow back on to the page…my eyes are getting heavy…so heavy…going to happy place now…words…. must think of a bunch of words…. words…ugh…not working…going to have to start from scratch…sigh…
Shall we continue with the confessions!?  I confess I love a bargain.  I love a bargain even better when it involves garden related items and by this, I mean plants.  Did you all get up bright and early to attend the "Back to Cool" Sale at The Flower Bin?   How much fun was the parking lot sale?  $1 for a great plant – how fun!  $2?  Well, sure!  Racks and racks to search through.   I went with a friend and while they shopped I guarded the cart, then we switched.  Back and forth, around and around until we ended up with a cart full of goodies.  We left our cart of joy in the "Already spoken for but not yet purchased area" of the parking lot and went in search of even more wonderful bargains.   Upon returning to our cart we were shocked to find it in the process of being pillaged by of all things…A FELLOW GARDENER!  After expressing shock and dismay, all our carefully selected plants were begrudgingly returned to our cart.  Shame on you fellow gardener, shame on you!   I'm already in training for next year's sale!
Another fabulous sale was at Shelley's on 120th in Broomfield.  Earlier in the summer loyalty customers were treated to 75% off of ceramic pots.  Needless to say, I now have several new eggplant colored pots to adorn the garden next season.  However, Shelley was not done.  Two weeks ago, she offered loyalty customers 90% off any perennial in a 4-inch pot.  What?  Get out of town!  My friend and I went two days in a row!  I bought every heuchera they had and more!  I ended up with 30 new plants for
my shade gardens.  How fun!  Let's do some math!  If Linda went to a plant sale and happened to purchase a lot of plants…ummm…let's say 30 plants.  Now, if all these plants were on sale at 90% off their original price of $6.99, how much money did Linda save so she could go out and buy new mulch to put around all her new plants?  If you came up with the answer "A bunch", you are correct!  Please give yourself a pat on the back!  If you actually tried to do the math I applaud you, but really?
Another confession is that a lot of my time this summer was not spent gardening.  Yes, I did a lot of gardening…mostly of the vegetable kind…but sometimes there is even a higher calling than gardening!  I call that calling kittens!  A darling little guy was added to the herd July 1st.  He arrived at the humane society and was found to be irresistible!  He was 2 months old, lots of stripes, a pink nose, a few pink toes and adorable!  His name is Quincey.  Well…after a month it became apparent that he needed a friend.  Can do!  Time to add another kitten to the herd.  After searching on the internet, a Maine Coon kitten was found in upstate New York.  This little orange 10-week old guy arrived mid-August.  Needless to say, home-life has become very exciting.  Everything is a toy!  Quincey and
Conner are my morning entertainment.  I like to get my coffee, take a seat and let the games begin.  My other two Maine Coons accepted the new additions with very little hissing.  My little tabby-torbie girl has not.  She is like a furry guided missile and her target is unfortunately the kittens.  So, we are vigilant…they say in time everyone will adjust…and the kittens will soon be bigger…not too soon though…they are so cute!
My last confession is that I was wrong!  At the beginning of September, I was sure we had seen the last of the 90 degree plus heat. Hahahaha!  Well, if you're going to be wrong, you may as well be really, really wrong, right?  However, with today being oddly cool, cloudy and very fall-like, I feel very confident in sharing that I think …just maybe…there could be an out-side chance that we could conceivably be allowed to experience fall.  So, find that favorite old sweater in the back of your closet…I'll wait…still waiting…waiting…Good!  Now, be encouraged to go forth, spend time in your garden and enjoy the fall spender.  Take a walk.  Take the dog for a walk.  Find a bench in the warm afternoon sun…sit… let the season unfold around you.  It's a wonderful time of year!
Linda
P.S.  My apologies for any grammatical errors or correct speeling omissions but I'm getting this up on the web-site before my computer gets any more evil ideas…