2018
At the February Hoe & Hope Garden Club Meeting, the members donated food, blankets, towels, wash cloths, bedding and toys for the Longmont Humane Society. In the first picture, Don and Art helped load every thing up. In the last picture is Linda, our club  president, showing off all of the donations.  A big "Thank You" to the club members for all you did.                                                                                                                                         ———————————————————————————————————–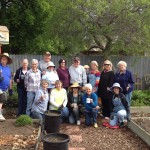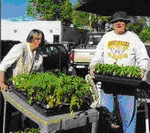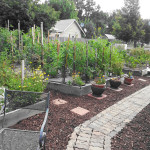 Hoe and Hope members plant vegetable starts at the OUR Center Garden.   The OUR Center helps feed those in need in the community.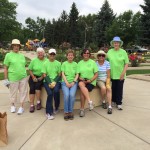 Garden Club volunteers prune hundreds of roses and maintain rose beds seasonally at Roosevelt Park Rose Garden.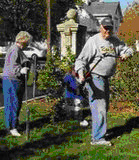 Spring Flower beds are cleaned at historic Callahan House.  Garden beds are planted at Sandstone Ranch Farmhouse – another historic location in Longmont.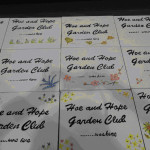 Hoe and Hope members made club tiles to place in public gardens where we help out.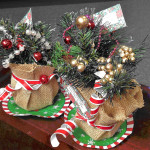 Monthly centerpieces are made for the tables of the Meals on Wheels program at the Longmont Senior Center.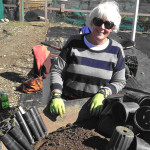 Hoe and Hope members help out collecting native seeds and transplanting natives at Rocky Mountain National Park.